Are you a Disneyland maniac who wants to get the most out of your trips when visiting Disneyland with your kids? So are we!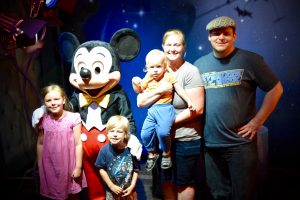 We're Kris and Megan. We live in Southern California about an hour and a half from Disneyland Resort and being Annual Pass holders, we have visited the parks with our four young kids more times than we can count! Having racked up plenty of "experience points," I think we're pretty much experts at this point and we want to share our knowledge with you on some of the ways we've been able to streamline our visits to Disneyland with our kids.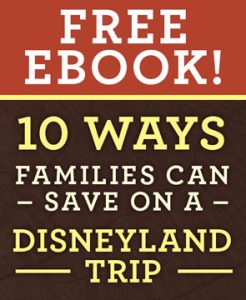 The main way we do this is through our podcast which is dedicated to helping you and your kids have the best Disneyland trip possible! We release two episodes per week with Park Tip Mondays and Family Fridays which feature fun conversations with our kids.
We've also written a Guide to Visiting Disneyland with Kids. Please check it out! Oh, and if you're not ready for that, we have a free ebook that will help get you to Disneyland with 10 Ways Families Can Save on a Disneyland Trip! Just enter your email address in the form below and we'll send it on over to you (along with a couple Disneyland scavenger hunts too)!
Mouse Scouts is an unofficial website for fans, by fans about Walt Disney Parks and Resorts, and The Disney Company in general. I want to make it abundantly clear that Mouse Scouts is in no way affiliated with, endorsed or operated by, or officially connected in any way with The Walt Disney Company, Disney Enterprises, Inc., or any of their affiliates. All Disney parks, attractions, lands, shows, event names, etc. are registered trademarks of The Walt Disney Company.
That said, all content and views expressed on this website, in our books, on our podcast, or any other media outlet are our own (unless otherwise noted) and © 2017 Kris & Megan Sheppard.