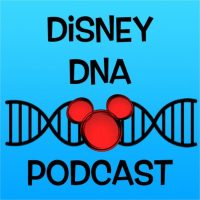 In this bonus episode, a Disney Community Spotlight, we get to know Trent & Jeni Caillouet from the Disney DNA Podcast!
They answer some fun questions and and we generally "geek out" over Disney parks! Y'all are gonna love it!
Apple Podcasts | Stitcher | Google Play | iHeart Radio
Come Join Our Facebook Group!
Come join our Facebook group where you can ask questions and share your advice on visiting Disneyland with your kids…or even just to geek out over Disney!
Visiting Disneyland & Disney World with Kids — Go Mouse Scouts
Get in Touch with Go Mouse Scouts!
Email us at fun [at] gomousescouts [dot] com, find us on Facebook, Twitter, and Instagram.
Subscribe in iTunes, Stitcher, Google Play, and iHeart Radio.
Also, catch us on DiS-Versal Radio!